The First Question that deserves to be asked regarding this subject is How many pieces of Legislation were introduced in Congress that dealt with Concerns in Africa? As of 23 December 2007 the Answer is 187 according to the Library of Congress.

The topics range from HIV/AIDS Programs for the Continent to the African Slave Trade to the Situations within such places as Zimbabwe, Darfur and Ethiopia and even the establishment of AFRICOM and even implications for Homeland Security One thing Has Become Apparently Clear.

AFRICA IS A GROWING AREA OF CONCERN WITHIN THE CONGRESS!!!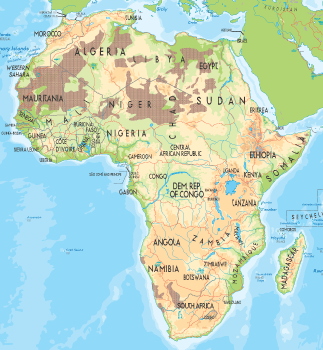 Africa Could this be a future Battleground between the Pentagon and Congress?
In More than One Instance the Congress has tried to demand that President Bush Take some form of Action in Africa. When it comes to Darfur Congress has asked that the President Appoint A Special Envoy for Darfur and Got One. And in Mid-December it Passed Legislation allowing for the Policy of Disinvestment (Withdrawing of Investments from Companies that do business with Khartoum.) to protest the lack of Speed in allowing an augmented UN Peacekeeping Mission to set up shop there.

Other Actions taken by Congress Include:

The House of Representatives Passing a Bill Criticizing the Ethiopian Government over its Human Rights Record and providing Money to the Opposition and Independent Media Outlets.

The Senate has Passed A Bill banning the Use of Child Soldiers and a Person who is found to be recruiting them can be Deported from the United States.

It has also made its concerns known regarding the collapse of Zimbabwe as well.
Currently Congress is taking the initial Steps in providing US Assistance to the Democratic Republic of the Congo. There are two areas of Concerns the Bakassi Region along the Border of Nigeria and Cameroon and the Situation in the Casamance Region could explode at any time. What will the US Legislative Body do then?