First of all One should not be surprised at this News at all. On More than One Occasion the Authorities in Kampala have acted on the behest of the White House.

1.)In more than one Instance the Ugandans have had the Blessing of the White House in an Effort to Reign in the Militias that have been causing Problems in the Eastern Democratic Republic of the Congo.

2.)Uganda was one of the First Countries in Africa to participate in an African Union Peacekeeping to take over for Ethiopian Forces that intervened in Somalia in an Effort to Prop Up a Struggling Government.

3.)There are Now Unconfirmed Reports that Ugandan Forces are either on the Border with Kenya or Have Crossed into Neighboring Strife Filled Kenya.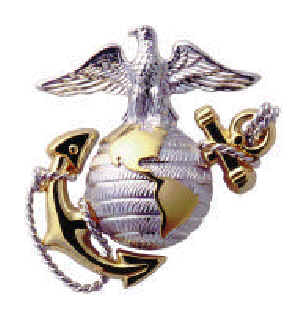 Above is the Emblem of the United States Marine Corps. Marines and Members of the US Army currently Stationed in Djibouti have Been Conducting Training for the Ugandan Peoples Defence Force. (UPDF)
The Training of the Ugandans which has taken Place at Kasenyi which is near Entebbe and near Mogadishu was centered around Civil Affairs. This was according to a Spokesman for the Ugandan Military. This Training could be seen as Augmenting the Training that the Ugandans received as part of an Exercise held with both Tanzania and Kenya to deal with Crisis Management.

Currently the Ugandans have Several Instances to Practice their Crisis Management Training. Whether its the Ongoing Talks with the LRA in Northern Uganda or the State of Lawlessness in the Eastern Democratic Republic of the Congo or Even Somalia The Training that the US has Provided to Uganda is essential for the Museveni Government.




Want to Use this Item on Your Webpage?? Contact the Eagle!!