Liberia:
According to the Report there is no Known or Reported use of Child Soldiers by either the Liberian Government or the Opposition. That is the Good News. The Bad News is that there Have been Allegations that Groups Affiliated with the Cote D'voire and Guniea are using and recruiting Children. This has not been confirmed by UN Operations in the region however.

Uganda:
This entry was dominated by the Lord's Resistance Army and its activities in Northern Uganda. Several Groups have documented the actions of the LRA. There has been a Ceasefire in Place since August 2006 and the negotiations continue in the Sudanese City of Juba.

Burundi:
The Opposition Group FNL/Agathon Rwasa has used Children for both Combat and Logistical Roles. At this time Hundreds of Children are still reportedly Under Arms and Recruitment of Children is still an ongoing concern despite Ongoing Peace Talks.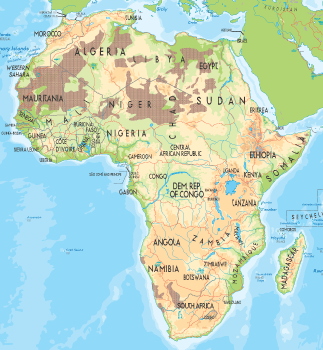 Africa one of the places where Child Soldiers are being used in Large Numbers.

Chad:
First of all it should be noted that any Conflict in Eastern Chad may be spilling over from Darfur. Also last year Rebel Forces launched an Offensive that made its way to the Outskirts of the Capital before being driven back by Government Forces. Human Rights Watch found out that the Government was using Child Soldiers as well Sudanese Rebels who were forcibly recruiting Refugees to fight in Darfur.

Other Areas of Concern were in Somalia which has been the scene of fighting since 1993 when a UN Force withdrew and in Sudan which mirrors the situation in Chad.
For More Information check out www.aiusa.org or www.child-soldiers.org For Specific Information regarding Northern Uganda check out www.resolveuganda.org