One of the most vocal critics of the ongoing Post-Election Violence taking place in Zimbabwe is the Current US Ambassador James McGee. He has been going around the country documenting the violence that has been taking place. He was also interviewed on the BBC Newsnight program hosted by Jeremy Piven.
The Ambassador has also encouraged Opposition Presidential Candidate Morgan Tsvangiari to return to Zimbabwe and contest the Election. In the eyes of the Xenophobic Government of Zimbabwe these are misteps that could lead to the Ambassador being considered to be Persona Non Grata.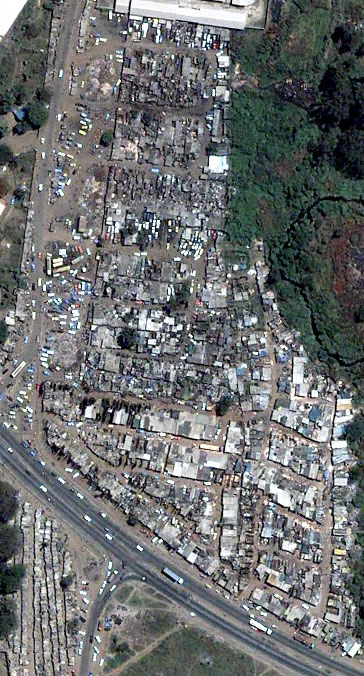 Above is a Bird's Eye view of the Captial of Harare. It and the rest of Zimbabwe are gearing up Officially for the Second Round of Presidential Voting on June 27.
Statement of President Robert Mugabe Candidate of the Ruling ZANU-PF:
" I am waiting to see if he makes one more step wrong. He will get out.
He then criticized the Ambassador service in the US Military during Vietnam by saying that "This is not Vietnam."
Contrast this to the treatment of Previous US Ambassador Chris Hill. After All the Zimbabwe Police tried to Shoot Him. Ambassador McGee was Grazed Slightly by a Police Officer in a Car.